Bounce Houses for Rent in PA and MD
Rent a Blow Up Bouncy Castle Near Me in York, PA
If you want to plan the most fun party or event for your guests be sure to include a long loved party staple; an inflatable bouncy house rental! We offer a wide variety of bounce house rentals to choose from including plain, primary colors that go with any theme, or themed jump houses that include Jungle, Batman, Superman, Dinosaurs, Unicorns, Princess, Pirates, along with many others! Not all of these jump houses are just for kids! Adults can play and jump too. If you are going to have older children or adults we have larger sized inflatable bouncers like our Kingdom Bounce House, 20x15 Bounce House, and our White Castle Bounce House.
Renting a bounce house is as easy as 1-2-3 with our company! Simply tell us what inflatable rentals you would like at your party, provide your personal information along with the details of the party, make your 25% deposit, and you are good to go. Our friendly, professional setup crew will deliver your jump house the day of your party, set it up according to state regulations and standards, leave you to have all the fun, and then return to pick it back up.
For a bounce house rental near me or to receive an inflatable bouncer quote please call one of our booking specialists at 717-755-3356 and we would be happy to help you with the party planning process!
Party Rental Delivery Area
We deliver to all of Central Pa and Northern Md including cities such as York, Red Lion, Dallastown, Felton, New Freedom, Glen Rock, Stewartstown, Lancaster, Hempfield, Millersville, Lititz, Manheim, Brownstown, Mohnton, Reading, West Lawn, Harrisburg, Carlisle, Mechanicsburg, Bel Air, Owings Mills, Baltimore, Freeland, Lutherville Timonium, and many other surrounding cities.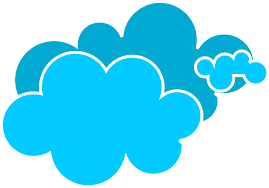 Bounce House Rentals York
Lorem ipsum dolor sit amet, consectetur adipiscing elit. Phasellus interdum odio nibh, at dignissim lorem tincidunt id. Fusce et porta arcu, sit amet venenatis mi. Donec rutrum molestie laoreet. Suspendisse hendrerit tellus ac nisl volutpat consectetur. Cras in feugiat erat. Cum sociis natoque penatibus et magnis dis parturient montes, nascetur ridiculus mus. Proin mattis neque in mauris tristique, et lobortis urna congue. Morbi pulvinar nulla nibh, sodales convallis tellus porta quis. Nunc vehicula, massa sit amet placerat condimentum, ex orci sagittis leo, nec vestibulum odio lectus ut sem. Vivamus sed scelerisque magna, eget mollis velit. Pellentesque ultricies mauris ut lacinia facilisi
Bouncy House Rentals near me