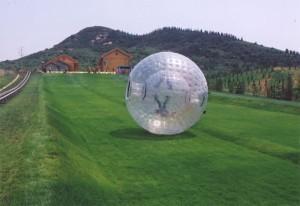 Zorb (hamster) Balls (set of 2) (#38)




$599.00

Please call to reserve this item.

Zorb Ball Rental | Hamster Ball | Central PA
3 Monkeys Inflatable

Rentals delivering to York, Harrisburg, Lancaster, Carlisle, Baltimore, Reading, Camp Hill, Wyomissing, Towson, Owings Mills, and more Pennsylvania & Maryland Cities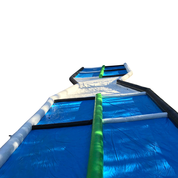 Ever wonder what it is like to be a Hamster running around in a ball? Get in our Zorb Ball to find out! Order early to get these for your next party or event! The Zorb balls come as a pair (2 BALLS FOR ONE PRICE). No matter what you call them Zorb Ball or Hamster Ball Rentals, these balls spell out fun.
Extreme Fun
Experience the thrill while running against an opponent in these Human Hamster Balls! You have probably seen these on tv, and found them to look to be a really fun time! They are extremely fun! The Human Hamster Balls, also known as Zorb Balls, are new to the 3 Monkeys Inflatables inventory.
Zorb Ball Rental
Zorb Ball Rental is a newer concept for kids and adults of all ages! It is often referred to also as Hamster balls, Human bubble balls, outdoor gravity orb, and many other terms. It is a sphere made of a transparent plastic PVC and used in the activity commonly referred to as Zorbing.
Specifics on Zorb Ball Rentals
The Zorb Hamster Ball rental is an interactive game rental that includes the use of a zorb track that allows the zorbers to race against their opponent in the other lane to see who can get down the lane or alternatively down the lane and back before the other player. This sometimes hilarious and sure funny race is a hit for spectators and participants all the same! We can only race on specific surfaces such as grass, indoor locations, and flat locations. We are sorry, but our zorb balls cannot be raced on asphalt, water, or downhills. Zorb rentals are for 4 hours. Each additional hour is $100.
To book the Zorb Ball Rental
These are great for competitive fun, corporate events, or just about any type of event where you want to have a ton of fun! Simply click on the add to cart button below and then select your date and times, and then simply follow the directions to complete your order and pay the deposit. As always you can reach out to us via email or give our office a call to help you place the order at 717-650-7657 | 410-581-5867
Delivery Options
3 Monkeys Inflatables offers free delivery to the York, Pennsylvania zip code for our Zorb rentals, and adds a nominal delivery fee for other close surrounding areas to our shop base location in Red Lion. We do however cover all of Central Pa and Northern MD with options to add a delivery fee and have us come out to your event whether you are close or farther from us. Give us a call if you have specific delivery questions and rest assured we would love to come to bring Zorbs to your location!
We have the best rental selections available!
Tents | Tables | Chairs | Concessions Rentals | Mobile Escape Rooms | Giant Games | Carnival Games | Movie Screen Rentals | Trackless Train Rentals | VR Rentals | Catering Options | Racing Simulators | Water Slide Rentals | Mobile Axe Throwing Trailers and much much more!
We care about our equipment!
Check out how we clean! We are masters at our craft and Bounce House, Inflatables & Entertainment is our #1 passion. That comes through not only with our amazing inventory, great customer service but also with how well we care for our inflatables - and that includes cleaning and sanitizing. In fact, we have been using the same cleaner from 13 years ago when we started and to find out that it was one that the CDC recommends was just validating to us and our commitment to bring amazing and clean equipment to our customers. We are a trusted company that asks ourselves all the time - Is this the best for my child? If the answer is yes then we are a go for purchasing the equipment if it is not then regardless of popularity we don't purchase it. We hope you enjoy our youtube video posted below where you can see how we go about cleaning our equipment.
Zorb Ball Requirements:
Zorb Occupancy: 1 per zorb ball
Zorb Dimensions: Customizable to your needs, however, we suggest at least a 20' area.
Zorb Outlets: 1 Standard 110-volt GFCI outlet within 100 feet of the unit.
Generator
Rentals are available.
Zorb Attendants/Monitors: An attendant will be on-site to monitor the use of the zorb balls & this is included in the rental price.
Zorb Setup: Please specify when you book this item if you will be setting up Indoors or Outdoors. We do require setup for the zorb balls to be either on grass, indoor locations, and a flat surface.
Zorb Setup Location:
1. Your setup location needs to be free of rocks, pet waste, sharp objects, or any other hazards.
2. We cannot set up under any utility lines and must have a clearance of 5 feet in all directions away from any obstacles.
3. Please make sure you clear a spot for us to park & unload the equipment as close to the location as possible. If your parking is further than 75 feet please notify our office or put it in the notes portion of your booking.
2 zorb balls and 1 backup ball for
virtually
no downtime in case something would happen to 1 of the balls and would require repair.
Professional setup/teardown.
We are registered with the Dept of Pennsylvania/Maryland State Amusement Industry
We have Liability Insurance
Pre and Post Event Cleaning, Sanitizing and Inspection
Extension Cords (we bring out the extensions needed to get electric to the spot you are setting up in) Keep in mind we can only go 100 ft max.
Safety Training