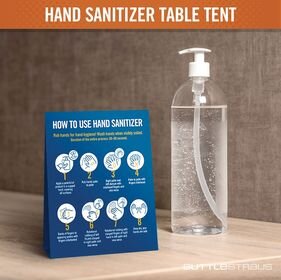 Sanitizer Table & Signage




$50.00

Please call to reserve this item.

Sanitizing Table & Signage
Sanitizing Table & Signage Support for Social Distance Events
Sanitizing Tables, and Signage is an important part of the "new norm" needed for social distance events to add another layer of protection. 3 Monkeys Inflatables is York's area leader in creating amazing events and executing for our customer needs. Your event is important to have for your family, community, corporation has safety measures put in place. When planning for your social distance event the sanitizing table & signage package is a must-have rental item. 3 Monkeys is your Party and Event Rentals superstore.
Social Distance Events
3 Monkeys Inflatables provides you with not only sanitized and clean units and inspection at setup but also the ability to hire our attendants to stay on-site with the equipment and either provide cleaning in between groups or even each individual that uses the inflatables. We do suggest that at every inflatable/rental station you have a sanitizing table & signage asking all participants to do their part to stop the spread of any germs and sanitize their hands before and after use of the equipment. The signage we can provide can be customized with your logo or message and it creates a comfortable and reassuring atmosphere for your guests. We also have other ways you can add more measures to help prevent as many germs as possible like our Germ Buster and our Social Distance Inventory with suggestions of what is recommended equipment to provide you with quick and easy clean opportunities that allow for easy social distancing while still being able to have fun, socialize and get those mental relationship strength growing opportunities that we all need!
Germs!
3 Monkeys Inflatables is a family-owned and operated company whose beliefs are grounded under the premise of the importance of cleaning and sanitizing and so to recognize that the cleaner we have always used (Lysol Clean and Fresh) since 2007 has been recognized as a COVID approved cleaner. This warms our heart to know the judgment call when weighing cleaners for our company use would be the trusted cleaner by our family.
How to book the Sanitizing Table & Signage
You can book the sanitizing tables and signage simply by adding however many of the sanitizing/signage combo you need for your total event. We can provide your event with as many sanitizing stations as needed to ensure you have coverage at each of your event sites so you can provide your guests with peace of mind and a way to keep their hands clean in between doing activities. These are also great to have in front or alongside your bathroom facilities. After you add your sanitizing table and signage items you can simply add your event location detail, along with your contact information, and your 25% deposit payment to reserve your rental items. We will contact you a few days prior to your rental to confirm all details.