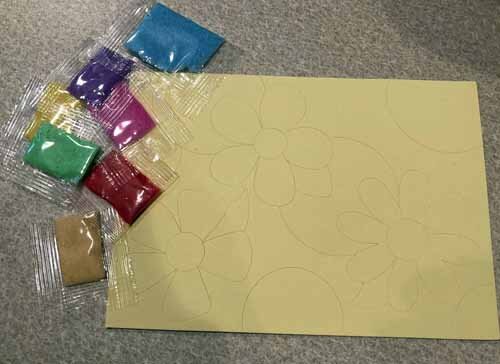 Sand Art Frames




$225.00

Please call to reserve this item.

Sand Art Frame Rentals York, PA
3 Monkeys Party Rentals delivering to York, Harrisburg, Lancaster, Carlisle, Baltimor
e, Reading, Camp Hill, Wyomissing, Towson, Owings Mills, and more Pennsylvania & Maryland Cities
Sand Art frames are the perfect mess-less craft idea to create art without the typical mess! Our self-adhesive design boards are so simple to use. Kids will peel areas of paper coverings off of the spots they want to add color to and then sprinkle the colored sand of their choice. They then move on to peeling off another paper covering and repeating the process with another color of the sand of their choice until all the paper coverings are removed and they are left with their masterpiece! Voila! Little to no mess.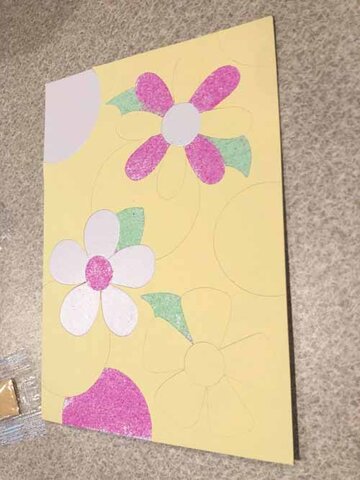 What is included?
When you add this to your rental cart you will get up to 100 sand art frames in a variety pack. Examples of what you may receive are friendly monsters, flowers, dinosaurs, animals, fish, etc for the little artists to choose from. They will also get 8 bottles of different colors to use on their frames in easy to pour bottles so that it's simple and easy. We also provide a table cover that you can use for your event to put on your table (or you can rent one of ours here) to protect the table.
What will you need?
All that you really need for this make-and-take craft is a volunteer to organize and help any of the participants with their masterpieces along with a table/chairs for the frames to be set upon. This is a simple craft that really does not require much assistance except for the occasional help peeling the paper coverings or asking for opinions on the projects the participants are working on. Volunteers may need to do a light cleanup between participants and then reset each station with cards and sand but other than that this is easy-peasy!

These simple craft stations are ready to go for you to encourage the use of the imagination of your guests and entertain them at the same time. 3 Monkeys Inflatables located in York provides kids craft solutions all across Central PA and Northern Maryland.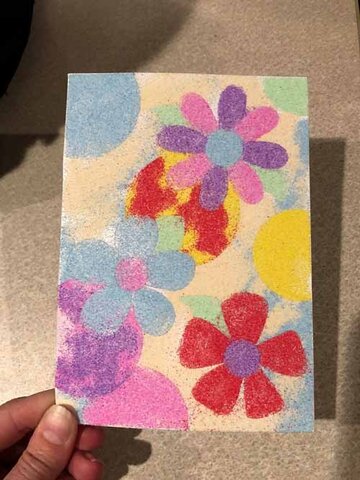 Other Make-and-Take Ideas
In addition to sand art frames, we also have a variety of craft ideas that can be found on our make-and-take page. One of our most popular rentals is the wax hands machine which offers a very unique opportunity for participants to make a wax mold of their hands. We also offer stress balls, essential oils, painted rocks, make your own tea bags, and more!
Delivery Area
We service all of Central Pennsylvania and Northern Maryland. Some of the cities include Boiling Springs, Marietta, Gap, Elizabethville, Akron, York Springs, Lancaster, Millersville, Brownstown, Carlisle, Mechanicsburg, Harrisburg, Dillsburg, Gettysburg, Enola, Reading, Douglassville, Birdsboro, West Lawn, Camp Hill, New Freedom, Jacobus, Lewisberry, Fawn Grove, East Prospect, Bel Air, Owings Mills, Cockeysville, Hereford, Manchester, and many other surrounding cities.