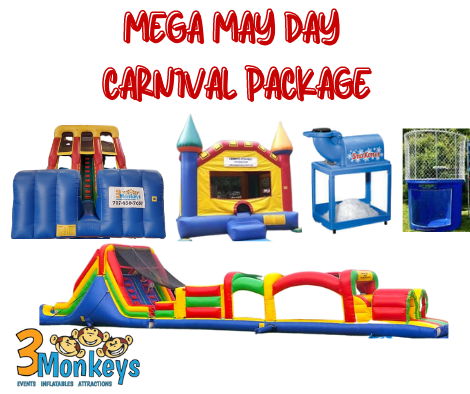 Mega May Day Carnival Package




$1,250.00

Please call to reserve this item.

Mega May Day Carnival Package York Pennsylvania Area
3 Monkeys Inflatables is your Mega May Day Carnival Package Specialist in Harrisburg, Lancaster, Hershey, Hanover, Baltimore, Gettysburg, Elizabethtown, and Dallastown.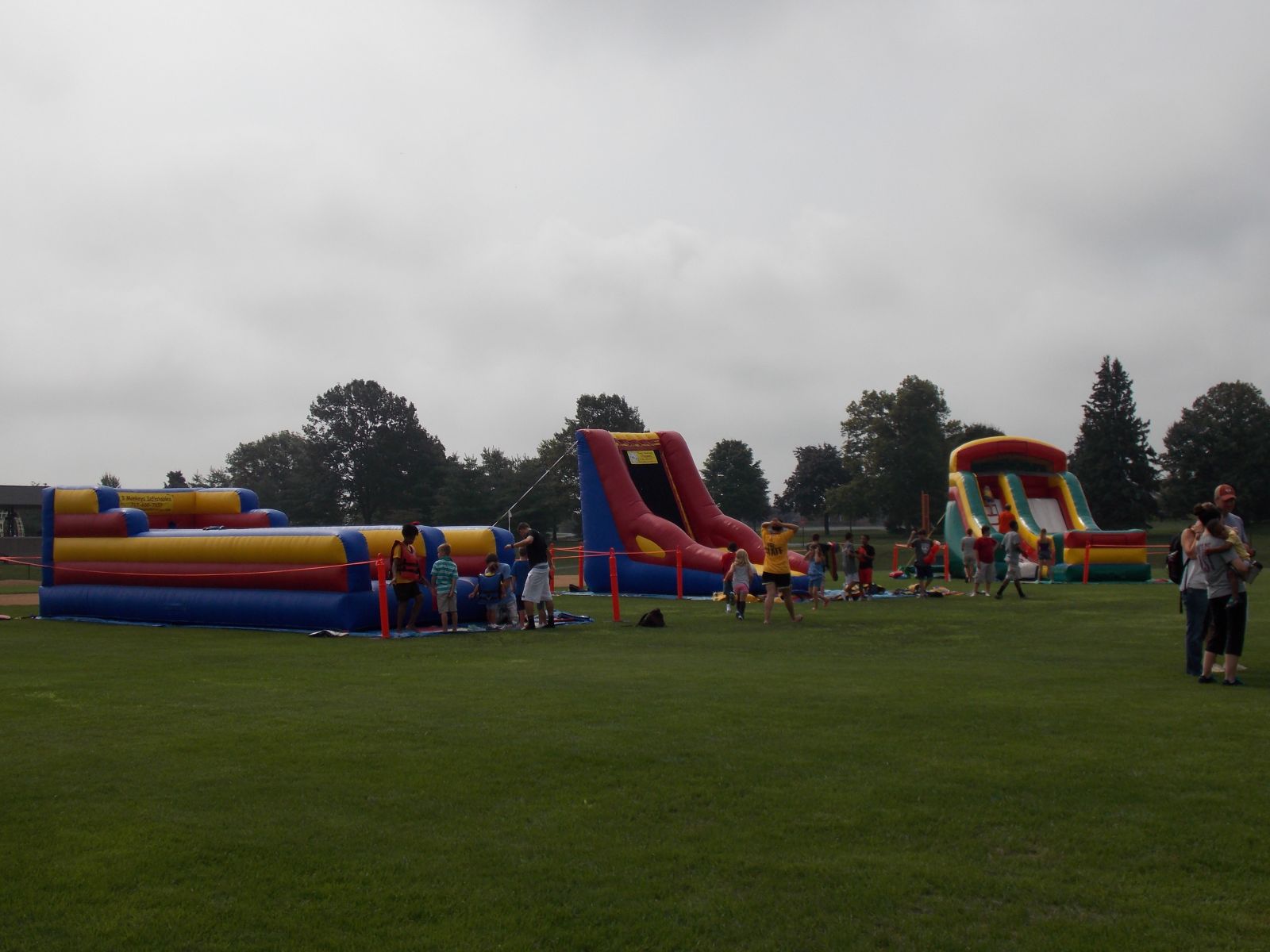 Mega May Day Carnival Package Rental Details
Is your school hosting a Mayday, Fun Fair, End of the year, Start of the year, or Appreciation Day Activities? Our Mega Mayday Carnival Package offers a complete carnival-themed package with all the activities to keep the kids excited and active the entire time of your event. Whether you are a PTO, PTA, or Principal planning for the best school event ever then our Carnival Packages are the perfect rentals to shoot for the stars and create a background that will have kids excited, thankful, and proud to be part of the school organization.
3 Monkeys Inflatables is proud to offer our most popular Mayday, Post Prom, National Night Out, and Fair inflatable rentals that are must-haves at any elementary, middle, or high school event. They work well with all age groups from preschool through adults so this is a great package.
Delivery areas are all across York County, Pennsylvania, and all of Central PA and Northern MD.
What's included in the Mega Carnival Rental Package?
In this package, we have our popular Castle Bounce House which offers up to 8 kids or 800 pounds, whichever you exceed first in participants, along with our most popular Obstacle Course, the 65ft Obstacle Course, and our dunk Tank, the Dunk Tank rental near me York that is even better when you put teachers, parents, adults right on the seat and allow kids the fun of dunking their favorite teacher, or parent! Next up is our 18ft Double Lane Dry Slide and either our Snow Cone Machine or Snow Cone Shaver Machine Rental. A great mix of items that all offer some fast action keeping your lines shorter with this great grouping.
Why is this the Best Party Rental Package?
Let's review each of the items. At just about any carnival, fair, mayday, festival, mini thon, post prom, national night out, or event you have to have a Bounce House, and our York Bounce House offers a primary neutral-colored yet beautiful castle design that will be the slowest line at your entire event, yet remember you can fit up to 8 kids or 800 pounds (whichever you exceed first) so that's a good amount to get into this large bounce house, next up is the most popular obstacle course we carry our 65ft Obstacle Course which again is primary colors and offers not only pop up, crawls through, obstacle to dive under and over, but also at the end of the obstacle you climb up and descent down the slide. The best part is this is a double lane meaning you are racing against your opponent to see who is the fastest and thus the victor, which is great because kids love to compete against each other, but it also encourages a really fast line, and parents and teachers love that! Next up our Dunk Tank, this again is a quick and easy game to play and can only get better with special appearances by a principal, teacher, parent to become the one the kids want to dunk! Lastly, our 18ft Double Lane Dry Slide again is a primary colored slide with double lanes so kids can race against each other too, but in general, slides already offer fast line control therefore they are a must-have at any type of medium to the large event to offer that great line control that we adults love! For those sweet tooths we also offer in this package the Snow Cone Machine or Shaved Ice Rental that is a way you can use it for a moneymaker opportunity. Just purchase bags of ice and sell the snow cones for $1 to $1.50 a pop with parent or teacher volunteers and you have a quick way to make some extra cash for your organization. The Carnival Packages do not include any applicable sales tax or delivery charges. If you are uncertain if you would have a delivery charge and what it might be please feel free to call our office at 717-650-7657 or 410-581-5867 to find out about the delivery costs. We are also available via email at info@3monkeysinflatables.com.
Other packages that are available to you.
Other party packages include USA Party Package, Take Me Out to the Ballgame Package, Corporate Picnic Dream Package, Water Fun Package, Backyard Water Park Package, and many more!