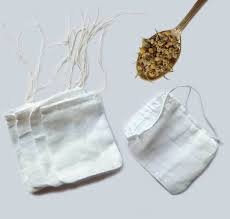 Make your own Tea Bags




$400.00

Please call to reserve this item.

Make your own Tea Bag Rentals
DIY Tea Bag Rentals delivering to York, Harrisburg, Lancaster, Carlisle, Baltimore, Reading, Camp Hill, Wyomissing, Towson, Owings Mills, and more
DIY Tea Bags for Rent
200 make your own tea bags DYI, make and take an adventure. Think of the fun you and your guests will have while you pick your favorite blends and become a master tea mixer by creating the most amazing blends that you have customized to your own liking and taste. If you feel that you are having a cold you can choose peppermint that has properties that are known to help be associated with relief from indigestion, stuffy nose, colds, and stimulates the brain. Feeling the need for more calmness then you might want to look at Lavender to add to your teabag that will help promote calmness, relaxation and help your overall feeling of relaxation. 3 Monkeys Party Rentals will bring a Health benefit chart to help you with your herbal tea blends.
To book your Tea Bag DYI Craft
It's easy to book your Tea Bag DYI Craft simply adds the items to your cart and don't forget to add a table and chair rentals for your event so you have that covered as well. A few days before your party we will get in touch to confirm details and times for delivery. We will be there for up to 2 hours working your DIY Tea event and helping your guests make their favorite blend. We do ask that you pay a 25% deposit online or by calling our office at (717) 650-7657 at the time of booking so we can help you with the booking details.
Create awesome events
3 Monkeys Inflatables has lots of DIY event rentals you can book through our website, or by calling us at (717) 650-7657, or email us at info@3monkeysinflatables.com. We look forward to working with you on your next Craft Party or combination festival where you have bounce houses, concessions, party games, and crafts present. We are able to be your one-stop shop rental location for this type of event as well. We have many different make and take and craft opportunities throughout our website that are paired with will our bouncy houses and giant game rentals.