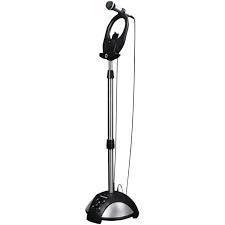 Karoake




$129.00

Please call to reserve this item.

SING LIKE A ROCKSTAR
The karaoke machine that makes bad singers sound good and good singers sound amazing! Sound like your favorite stars with hundreds of professional vocal effects, live backup harmonies created from your own voice & natural pitch-correction. It works with any music and any audio device.
The Karaoke machine is powered by the most advanced vocal effects technology available. Simple plug & play design (works with any android or mac device - simply just download a Karoake app onto your device and plug and play!) - just play a song, turn the effects dial, and start singing. Features more than 300 amazing effects covering every genre & generation of music. Select a skill level, create instant karaoke tracks from standard songs and kick in live harmonies and other dramatic effects.
Supercharge your performance with the on-mic "Hit" effect button. Instantly transform your voice into a 4-part vocal harmony super group. It's like having live back-up singers at the press of a button.
Complete freedom! Use any device with a headphone output including smart phones, tablets, mp3 players and computers. Sing along to songs from your personal music library, use karaoke tracks and apps, home studio compositions or streaming music videos from sites like YouTube™. The "Song Voice" feature lowers existing vocals from standard songs so your options are endless.
Perfectly tuned for Singtrix®, the high fidelity 2.1 stereo speaker delivers 40 watts of power and deep full bass, driven by the built-in subwoofer. Compact, lightweight and portable, now you can bring the party wherever you go or use as a multimedia speaker for movies, gaming and more.
Wifi needed.