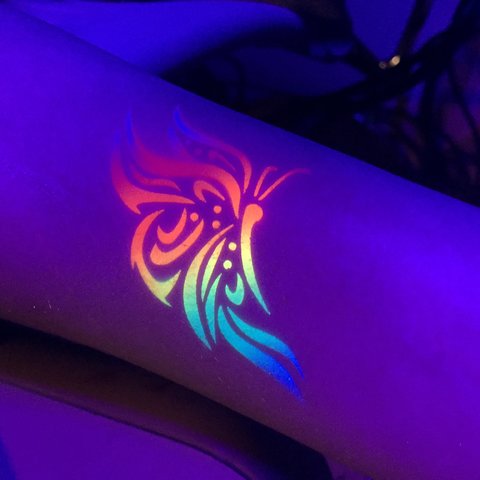 Glow Air Brush Body Art




$175.00

Please call to reserve this item.

Glow Air Brush Body Art York Pennsylvania Area
3 Monkeys Inflatables is your Airbrush Tattoo Artist for Parties and Event Rentals in Harrisburg, Lancaster, Hanover, Elizabethtown, Hershey, Reading, and Baltimore Area.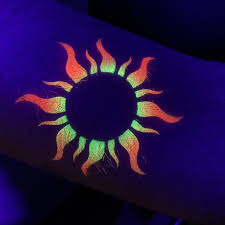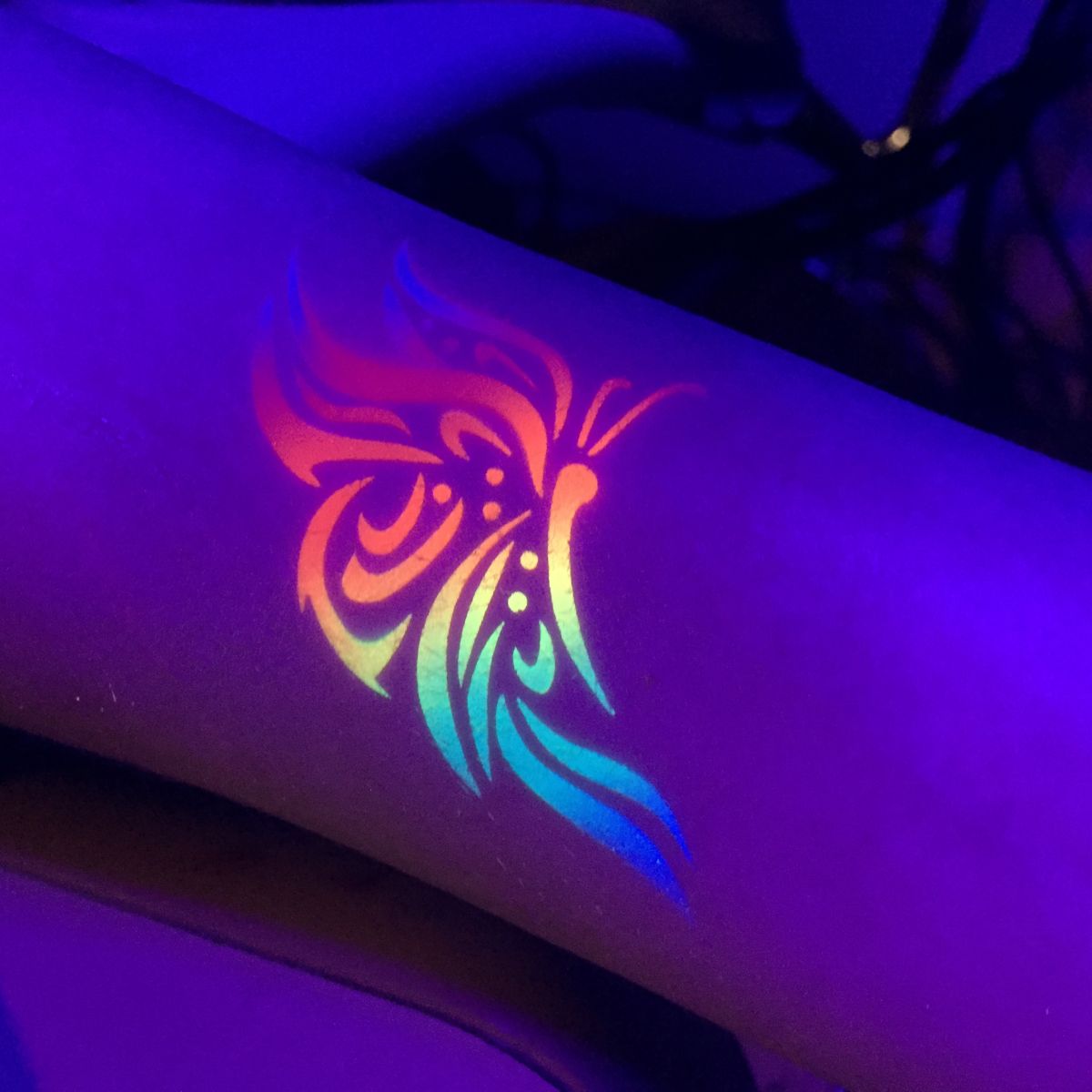 Quick and Easy!
Air Brush Tattoos are one of the most popular novelty items we offer. Children to adults will enjoy getting painless tattoos. Our airbrush artist will tattoo any one of 200 tattoos with up to five different color inks as requested beforehand (additional fee applies). Tattoos last 1 to 4 days depending on how the art is cared for. Tattoos can be removed with rubbing alcohol. Glow Art Air Brush Tattoos are great for picnics, carnivals, school, college events, birthday parties, and more.
Dedicated Artist
This comes with a dedicated body artist and assistant to help clean the templates in between. (Please note this needs to be booked for a minimum of 2 hrs, and generally needs to be booked at the beginning or end of your party times in order to avoid a 2nd delivery charge.) Keep in mind you will need to order black lights separately if you don't have them already. Don't need something this fancy? We offer some really great, old-fashioned, loved by all, face painting as well.
Delivery Area
We offer delivery in Harrisburg, Lancaster, Red Lion, Dallastown, York, Hanover, Sinking Springs, Ephrata, Enola, Hershey, and surrounding areas in Central PA and Northern Maryland. We service all of the York County, Lancaster County, and Dauphin County area including popular towns like Lititz, Lancaster, Ephrata, Quarryville, Lebanon, Reading, and more. Pennsylvania's Best bounce rentals are here to help you find the very best in rentals with our full-service rental location that delivers to all of these cities.
How to book
To book the glow airbrush body art for rental near me you can book one of 3 ways. You can call our office at 717-650-7657, email our office at info@3monkeysinflatables.com or complete your order on our website by adding the items you want in your cart and completing your order online following the cart prompts. If you need help along the way just give our office a call or shoot us an email message!
Why choose 3 Monkeys Inflatables for all your party and event needs?
There are so many reasons why to choose 3 Monkeys Inflatables starting with our 15+ year history in the area providing smiles and amazing events to all of the Central PA, and Greater Lancaster County area. We are not just a bounce house inflatable company but one that provides our customers with lots of options for their entertainment...we are not just Inflatables, but we offer Rock Wall Rentals, Euro Bungy Rentals, Mobile Escape Room Rentals, Bumper car rentals, Mechanical Bull Rentals, Wax Hand Rentals, Giant Game Rentals, Carnival Games, Concessions, Tents, Tables, Chairs, Heat Fans, Misting Fans, Generators, and so much more! We also have 3+ Certified Ride Inspectors on staff, along with a commitment to our customers that we will provide you with a safe and fun entertainment experience. We will not offer items that are known risks (example: Sumo Wrestling Rentals are proven to have one of the highest injuries in the amusement rental world and we will not provide rentals of an item though requested often just to make a buck. We care about our customers and their safety and will not compromise our morals for this business. We are always watching the weather and you will be the first to be alerted by email and voicemail about any potential high wind risky weather if you have items out with us, which is why we insist on a cell phone contact in the event we need to get in touch with you regarding an emergency. We care a lot about our customer experiences so much so that we created an emergency line that rings to the owners and managers together to ensure you are able to get in touch with someone or leave a message to be returned within 5 minutes. We work hard to continue to add the newest and fun equipment, and equally hard at finding staff who will follow our examples and training on equipment setup and explain equipment safety to our customers.