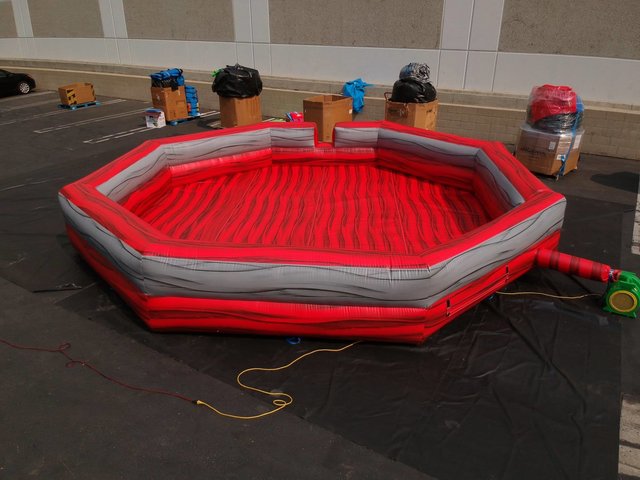 GAGA Ball




$369.00

Please call to reserve this item.

GAGA Ball Inflatable Rental
3 Monkeys Inflatables York Pennsylvania Interactive and Game Rentals
Fast Paced Game
Gaga Ball Inflatable Rental is a fast paced, high energy sport played often played in an octagonal pit
. It is very often considered a gentler version of dodge ball, since the game is played with a soft foam ball. Players need to keep moving to avoid getting hit by the ball. This game is so much fun and so easy to learn how to play!
Indoor or Outdoor Play
Portable Gaga Ball Inflatable Rental is conveniently designed for indoor use or outdoor use, on a soft grassy surface. Our commercial grade, inflatable gaga ball pit sets up fast. Use to entertain for church, school, camps, college, and corporate events! The gaga ball pit fits in a 24 x 24 space and can easily accommodate 12 - 15 participants. Parental Supervision is required on this game.
Create a Interactive Play Pack!
We have other interactive games you can choose from that will pair well with our Gaga Ball game. You can check them out in our interactive game section. Also don't forget to get idea's and inspiration by checking out our online catalog here. We provide a simple sheet on how to play Gaga ball or you can simply throw that to the wayside and make up your own rules. This game can be played so many different ways that all that really matters is the participants are having a blast playing it!
Play Anywhere!
Gaga Ball Game Rental is perfect fun for just about anywhere you want to have your game rental. Lancaster, Pennsylvania is home of beautiful parks to host birthday parties, company picnics, and church events. Lancaster County also has great huge backyards that can fit all kinds of inflatable rentals and fun party rentals for stay at home parties, block parties, birthday celebrations and staycations! We also know that our other popular cities like York County and Harrisburg Pennsylvania located in Dauphin County are popular Birthday Party hot spots for staycations and comfortable home birthday celebrations with pot luck delicious foods showing up from every family member hoping to help the party parents have a huge selection of yummy foods available.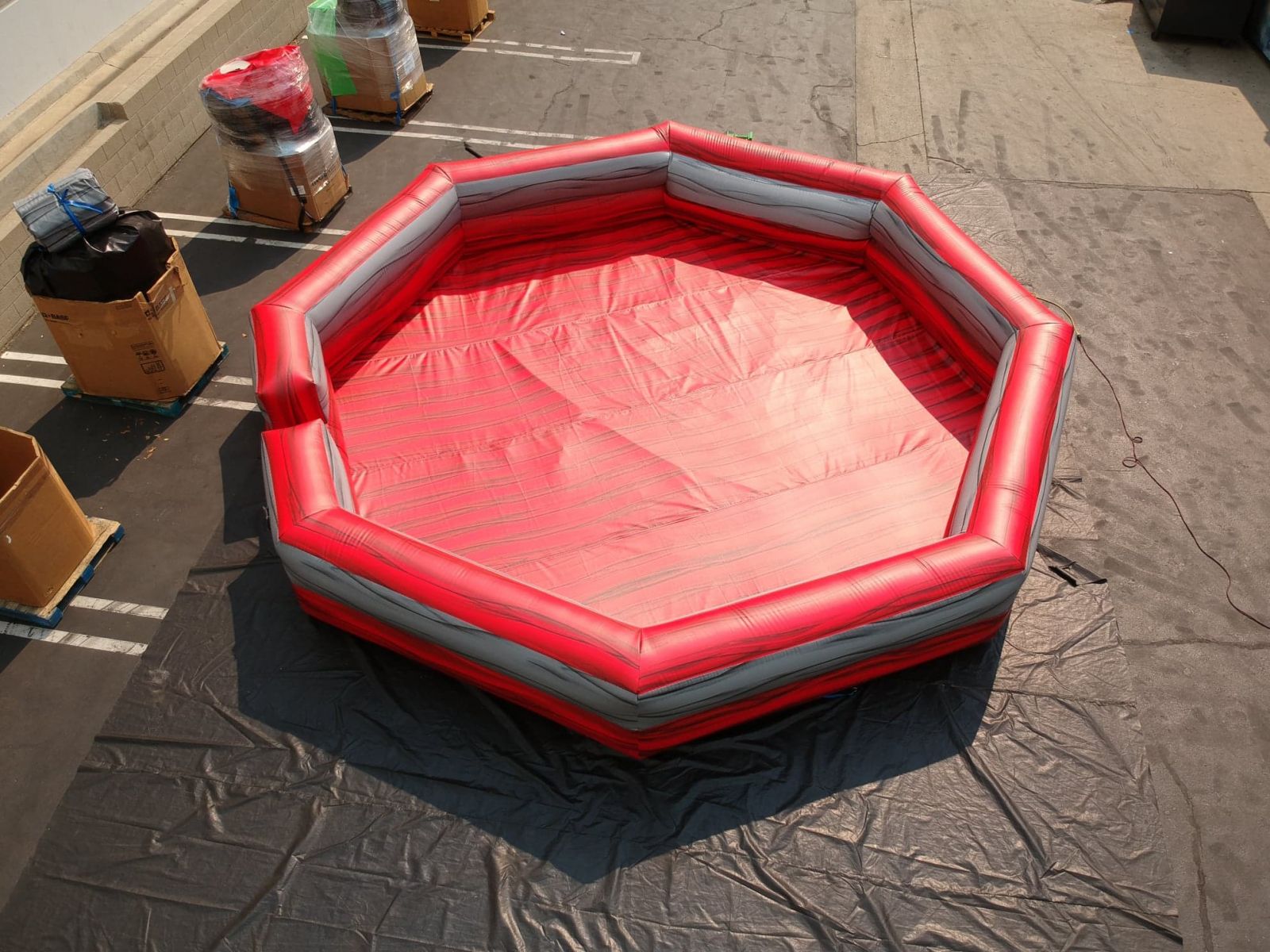 WET/DRY UNIT ALERT:
Keep in mind the GAGA pit also doubles as a Foam Pit so if it is out the day before it may be wet when it comes out for your event. We will do our best to get it setup in time for it to dry out as much as possible beforehand but this is always a possibility when you are renting a wet/dry unit. If you are putting indoors or somewhere where you absolutely can't have it come out wet please let our office staff know so that if it is rented the night before we might have you choose something different or if time allows can dry it out before it goes out for your event.